Best Black Friday Deals in CRAFTING, HOME, and KITCHEN!
Post may include affiliate links. We may earn a fee if you use them at no cost to you. Disclosure.
I did the research so you don't have to!
I've collected the best deals for brands and products that I love and put this list together! I even got some exclusive codes that beat any other deal you'll find online!
Scroll down to find Craft and Home/Kitchen deals to save you money on things you need or want to buy as gifts!
Note: These deals are subject to change. Brands may change their deals or their start/stop times etc. I can't guarantee that these are still active so if you want a deal, don't wait!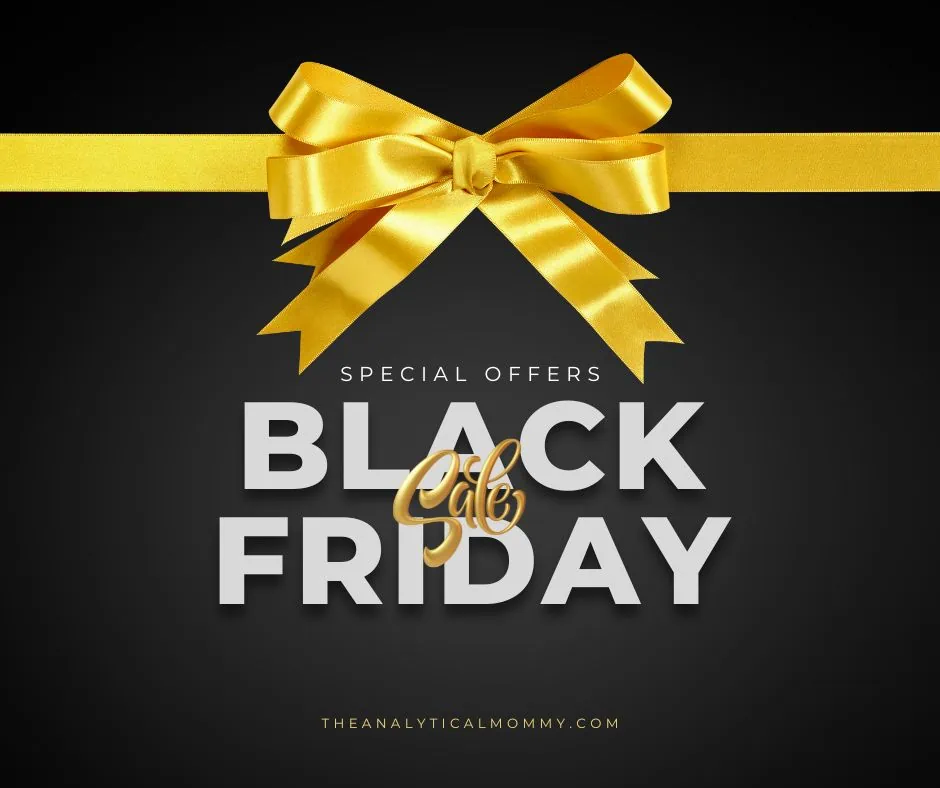 Craft Deals
Glowforge
Want a Glowforge of your own? Take advantage of Glowforge's Holiday Magic Black Fridasy sale and save! It's SO good!!
Get an Aura for $999 ($200 OFF!) – in store at Best Buy, JOANN, Michaels, and on Glowforge.com
A $250 gift card with every Pro or Plus purchase
A $200 gift card when you trade in your qualifying cutting machine toward an Aura purchase
And Free Shipping and 3 months Free Premium access with EVERY printer purchase
Plus, flexible monthly payments on Aura, Plus, and Pro available!
That's AMAZING!!!
Want to learn more about the Aura before you buy? Read my detailed review here and then join my Glowforge Aura Facebook group!
Create Room Dreambox
Create Room's BIGGEST Black Friday Sale EVER from Today through Cyber Monday! Deal ends at 11:59 pm MT Monday 11/27
Use code CREATEMOM to get $350 OFF PLUS…
Key deals include:
$450 off White Shaker DreamBox 2
$400 off White Ergo DreamBox 2
$500 off Pre-Built Service
Free gift – limited stock!
0% APR for 18 month
When purchased with a Dreambox 2, get….
Full set totes for $199 (save $100!)
Pre-built service for $99 (Save $500!)
Deluxe Crown for $149 (Save $200!)
2 Built-in Drawers for $99 (Save $50!)
Both Side Tables for $399 (Save $100!)
DreamCart for $399 (Save $200!)
Sew Station for $1,399 (save $450!)
Cubby for $249 (Save $100!)
To learn more about the Dreambox and why I love it, check out this page!
HTVRONT
Get the lowest price on my favorite HTVRONT machines!
Get the Auto Heat Press Machine at 20% off PLUS use my code KBFAHP and get an additional $50 OFF!
I'm totally obsessed with mine and love just how easy it is to use, it auto presses and releases, has pre-programmed settings and 2 custom settings that you can program!
Get the Auto Tumbler/Mug Heat Press Machine for 20% off Plus get an additional $20 off with my code KBFATP!
This sleek tumbler press presses perfectly every time and releases when the times up all by itself!
You can also save a ton on materials! It's the perfect time to stock up to make holiday gifts!
Creative Fabrica
Get unlimited access to over 14 million fonts and designs including SVGs, clipart, patterns, sublimation designs and so much more! All downloads include a commercial license and many have Print on Demand licenses!
Already have Creative Fabrica? Extend your renewal date to also take advantage of this deal!
Purchase for the discounted price as many times as you'd like! The discounted 12-month extension deal can be purchased multiple times, so you can move your renewal up to 2030 and secure a BIG discount
Craft Closet
Craft Closet has some of my favorite Acrylic, Wood and Patterned Basswoord (they call it ColorBoard or other variations and it's a great alternative for hard-to-cut colors for the Glowforge Aura!)
Save tons on material for your Laser Machine and even Cricut here!
To see which materials I've tested and love (Lots of GlitterBoard,) before you buy, check out my list at "Members-Only Glowforge Aura Material Settings" but many many other materials from them work! Go for 1/8th or 1/16th acrylic (opaque and non-wite and non-blue) and their ColorBoard and GlitterBoard with 1/16″ Basswood or Flex – those are the most likely to work!
Michaels
Up to 70% off SO many things! Plus $200 off the Aura!
MakerFlo
My tumbler making friends… this one is for you! These deals start 11/22 through Cyber Monday.
They are bringing BOGOC is BACK (Buy One Case, Get One Case Free) on ALL SIZES of sublimation and stainless steel tumblers.
They are also having Daily Add-Ons: Each day, they will unveil a special deal that will be active for only 24 hours so be sure to check often!
Teckwrap Craft
Don't miss out on up to 90% off at TECKWRAP during their Black Friday Sale!
Plus, I have an exclusive discount code "TWCBFCM3" that you can use at checkout, to get an additional secret bonus during the Black Friday period!
Teckwrap makes some of my favorite vinyls, color changing vinyls, HTV vinyl including puff/holographic/color changing and much more! You've probably seem me use their products in so many of my videos and now you can save a ton!
Crafted Supplies
Crafted Supplies sells tons of Laser-Safe blanks you can engrave to make super impressive and professional gifts! Today you can get up to 30% off – just in time for the holidays! To see which I've tested so far, check out my page: Members-Only Glowforge Aura Material Settings
Home Deals
Transformer Table & Transformer Couch
EXCLUSIVE CODE! By using the discount code TAM200 you get $200 off on orders above $999 until 11/26! That's $50 EXTRA!
Buy a Transformer Dining set and get a FREE bench + use code TAM200 for an additional $200 off.
Buy a fully modular and washable Transformer Couch and receive a free Coffee Table + use code TAM200 for an additional $200 off!
Plus you'll get free shipping!!!
Tineco
I have the Floor One S3 Floor Mop and the S12 Stick Vacuum and both are AMAZING!
The value, quality and performance is OFF the charts and are so much better than the Dyson, Bissel and other brands I have!
Plus, during Black Friday, you can get up to 40% off their machines!!
EcoVacs
Do you prefer a robot vacuum? I've lost track of how many I've tried but I've tried a lot and I have a clear favorite! My EcoVac Deebot T20!
It mops floors, vacuums floors and carpets, empties the dirt into the dock AND even has massive clean and dirty water tanks for mopping! It also self cleans! It's AMAZING!! Then there is the AMAZING software that's much better than other brands letting you customize so much of what it does!
During Black Friday, you can save up to $500!!!!
Have questions? Read my review here!
Solo Stove
I'm obsessed with my Bonfire, Pizza Oven and Terraflame Indoor Fire Bowl from Solo Stove and now you can save a ton on my favorites!
Tip! Their sticks for S'Mores are AMAAAAZING!
Corelle Dinnerware
I LOVE my plates from Corelle! The kids could literally throw them on the floor and they won't break but they aren't plastic or gross looking. They're really nice elegant dishes! I got them years ago because my kids really were in the "throwing dishes across the room" stage and they never one broke or chipped.
25% Off All Orders Above $79 with code SAVINGS25 *Not applicable with site promos, Valid through 11/30
40% Off Orders $149+, Valid through 11/23
Black Friday Weekend Sale! 50% Off Orders $149+, Valid 11/24 – 11/27!
FREE SHIPPING on ALL Orders $99+!