Barilla® Chickpea Rotini Review & A Roasted Tomato and Olive Oil Rotini Recipe
Post may include affiliate links. We may earn a fee if you use them at no cost to you. Disclosure.
It's hard to get kids to eat enough protein and vegetables. And it starts at a young age. It's not just the picky toddler who turns up their nose when you put chicken on the plate or won't even try broccoli—it's also the preschooler, often too busy playing with friends to bother eating anything but crackers or cereal.
What can you do? One of my favorite tricks is to hide protein and vegetables in the foods they already love – like pasta!
Barilla® Chickpea Rotini is a great option to do just this! Plus, you can easily swap your regular pasta for this one and your kids won't even notice!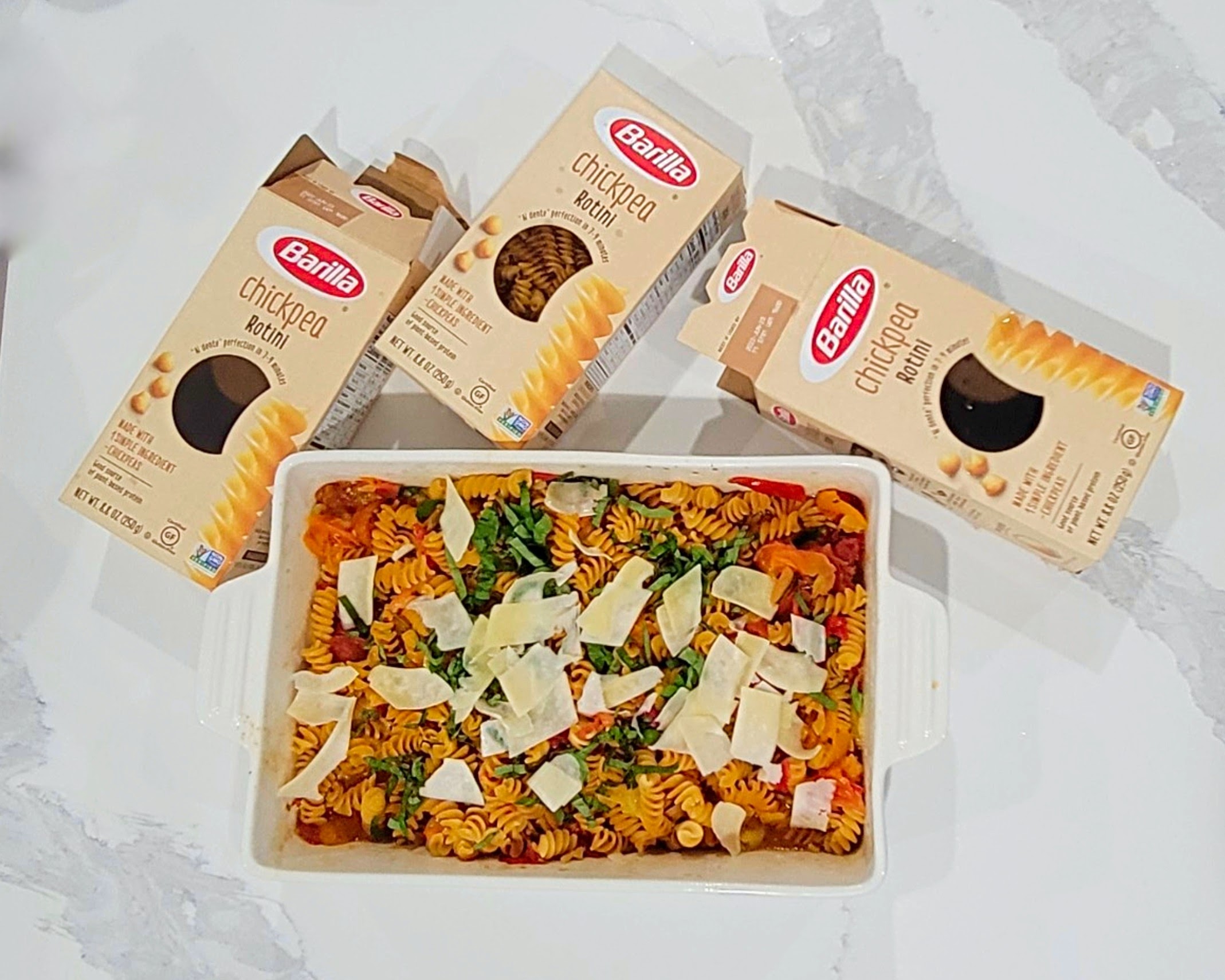 This post is sponsored by Barilla® but as always, my opinions are my own and I would never recommend something we didn't truly enjoy!
What is Barilla®'s Chickpea Rotini
Barilla® has a vegan-friendly pasta and you can find it everywhere in the pasta aisle! It's called Barilla® Chickpea Rotini and it's part of Barilla's line of Legume pasta! It is really good for you because it is made with just one simple ingredient – chickpea flour – and is packed with 19g of protein per 3.5oz serving. Add to that the great taste and a pasta shape your kids will love, and it's a knockout on all fronts.
Barilla® Chickpea pasta is also certified gluten-free, non-GMO Project Verified, and made with one simple ingredient you can actually pronounce – chickpeas!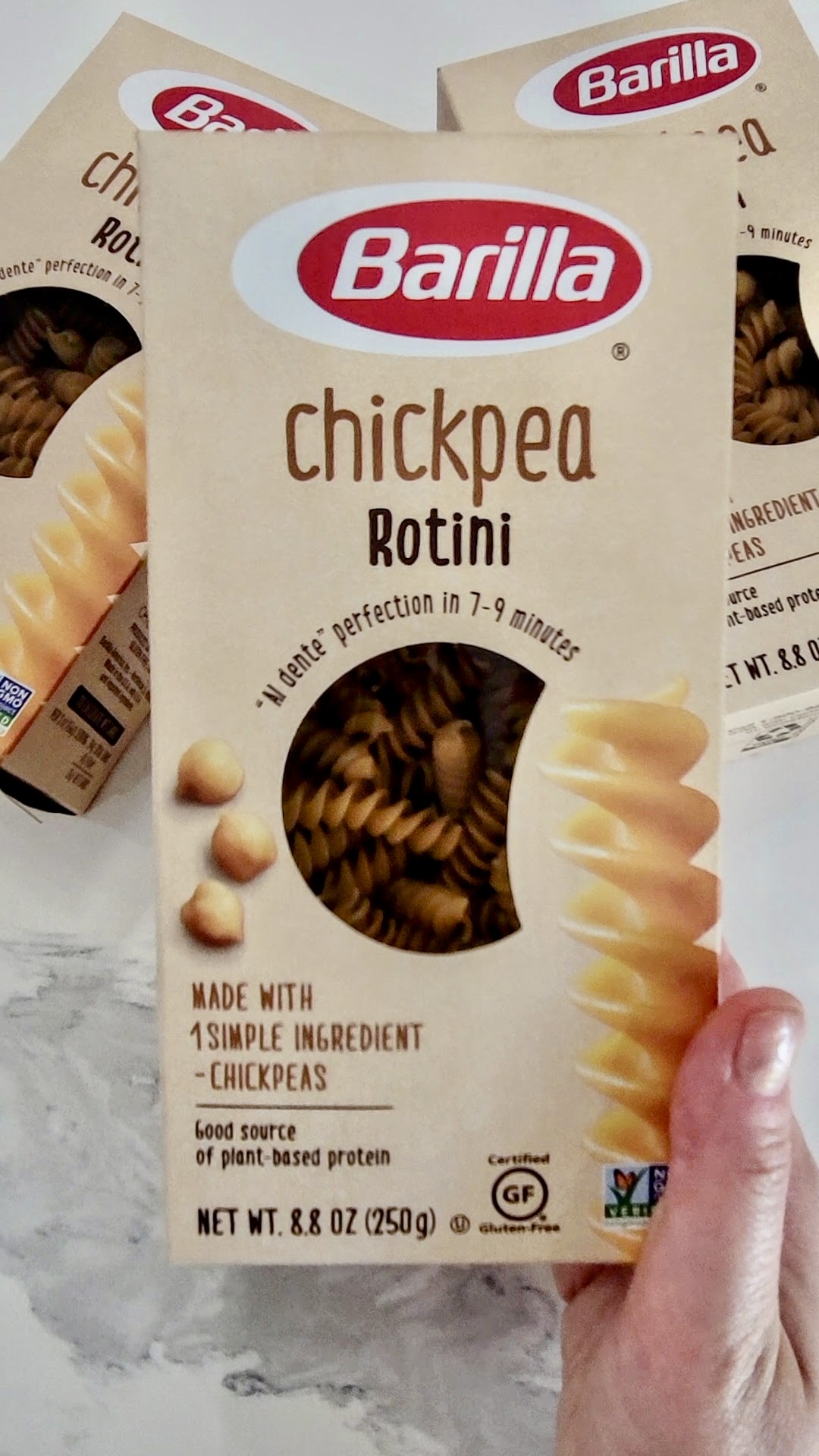 Why Chickpeas?
Chickpeas are a form of legume, originating from the Middle East. They grow in pods on trees and grow into the size of a pea.
Chickpeas are full of protein and have a great smooth texture, making them an excellent ingredient in any meal plan. Chickpeas are also easily turned into chickpea flour that can be used in so many ways. Just one ounce of cooked chickpeas contains about as much protein as 1 ounce of meat!
How do you prepare Barilla®'s Chickpea Rotini?
Barilla® Chickpea Rotini is a ready to cook dried pasta. It can be prepared in boiling water according to package instructions and the instructions are very similar to regular Barilla® pasta!
To prepare Barilla® Chickpea Rotini, add pasta to boiling water and cook for 7 minutes to al-dente. Drain and serve with your favorite sauce, vegetables and/or protein.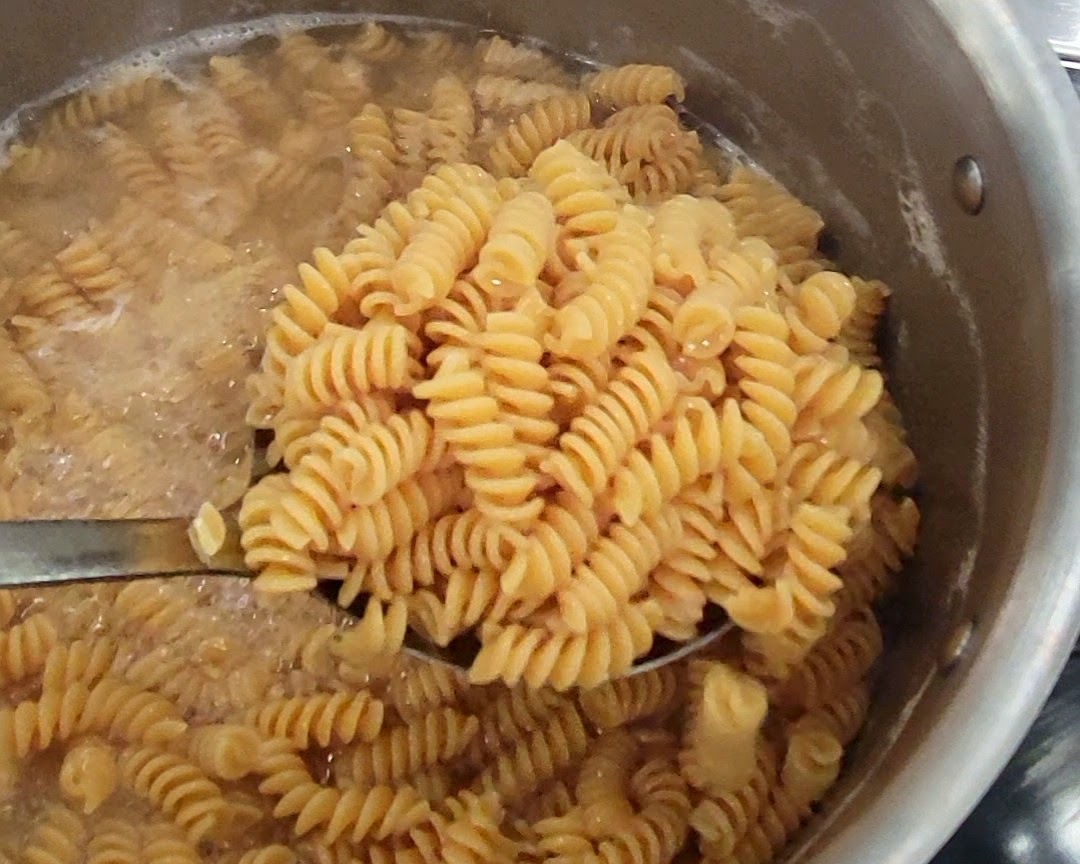 How does it taste?
The Barilla® Chickpea Rotini pasta was delicious and definitely the star of the dish. The texture of the pasta was also great because it wasn't too mushy or hard. The Barilla® Chickpea Rotini pasta also had a good amount of flavor so it wasn't bland or boring. I would definitely recommend Barilla's Chickpea Rotini to other parents!
The kids and I loved it and they didn't even notice that I wasn't using our regular pasta!
There are many creative ways to eat Barilla® Chickpea Rotini – here are some of the ways my kids love most:
Cheesy Pasta – Think macaroni and cheese but made with Barilla® Chickpea Rotini instead! Cook the rotini as you normally would and then strain it. Then melt some cheddar cheese with a dash of milk and a bit of butter. Then add the rotini back in and enjoy!
Tomato sauce and mozzarella – This is a go-to for most kids but when the pasta is already packed full of protein, this quickly becomes great meal! Just pick your tomato sauce of choice and top it with any cheese and it will be delicious and filling!
Pasta "Salad" – Barilla® Chickpea Rotini makes a great pasta salad! Just cook as you normally would, strain and then let the rotini cool. Then add in some tomatoes, cucumbers, onions and whatever else you'd like to make it even better. We love adding olives for extra flavor and saltiness too! Then just add some Italian dressing and mix it up! This works with ANY vegetables really so you can let your kids pick which they want!
My oldest son, my husband and I have our own favorite way to eat this pasta – Roasted Tomato and Olive Oil Rotini! Sometimes I make one of the above AND our favorite! It's really easy to cook two boxes of pasta and then prepare it two ways.

How to make Roasted Tomato and Olive Oil Rotini

Preheat your oven to 400 degrees Fahrenheit.
Place small tomatoes like grape tomatoes in a pan, drizzle with olive oil and add a sprinkle of salt, pepper, and garlic to taste.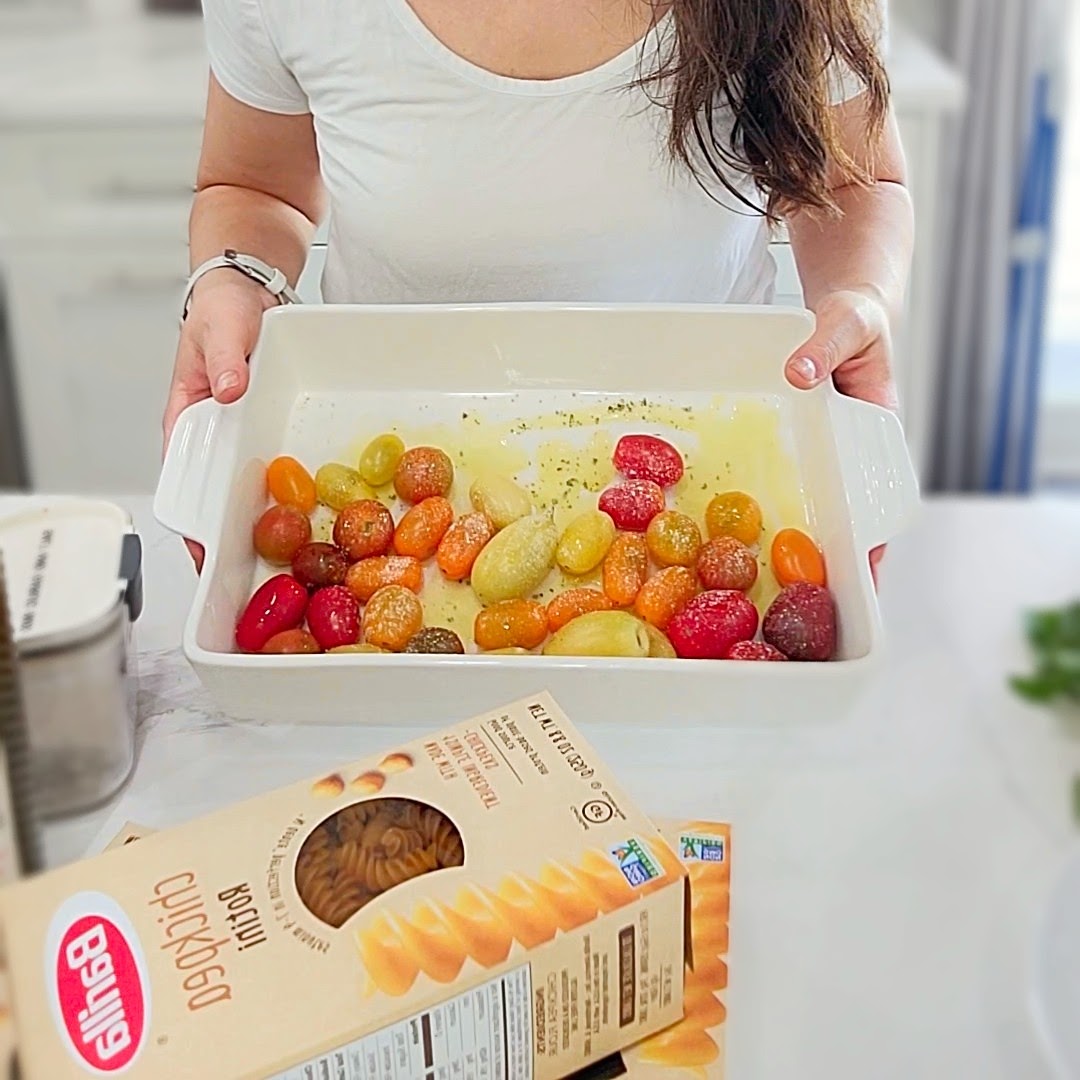 Place your pan in the oven for 20 minutes or until the tomatoes burst.
While the tomatoes are roasting, bring a pot of salted water to a rolling boil
Add your Barilla® Chickpea Rotini and cook for 7 minutes
When your tomatoes are ready, poke each tomato with a fork and then smash them. Be VERY careful because the tomatoes may splatter and they are very hot. Either be very very careful or wait for your pan and tomatoes to cool.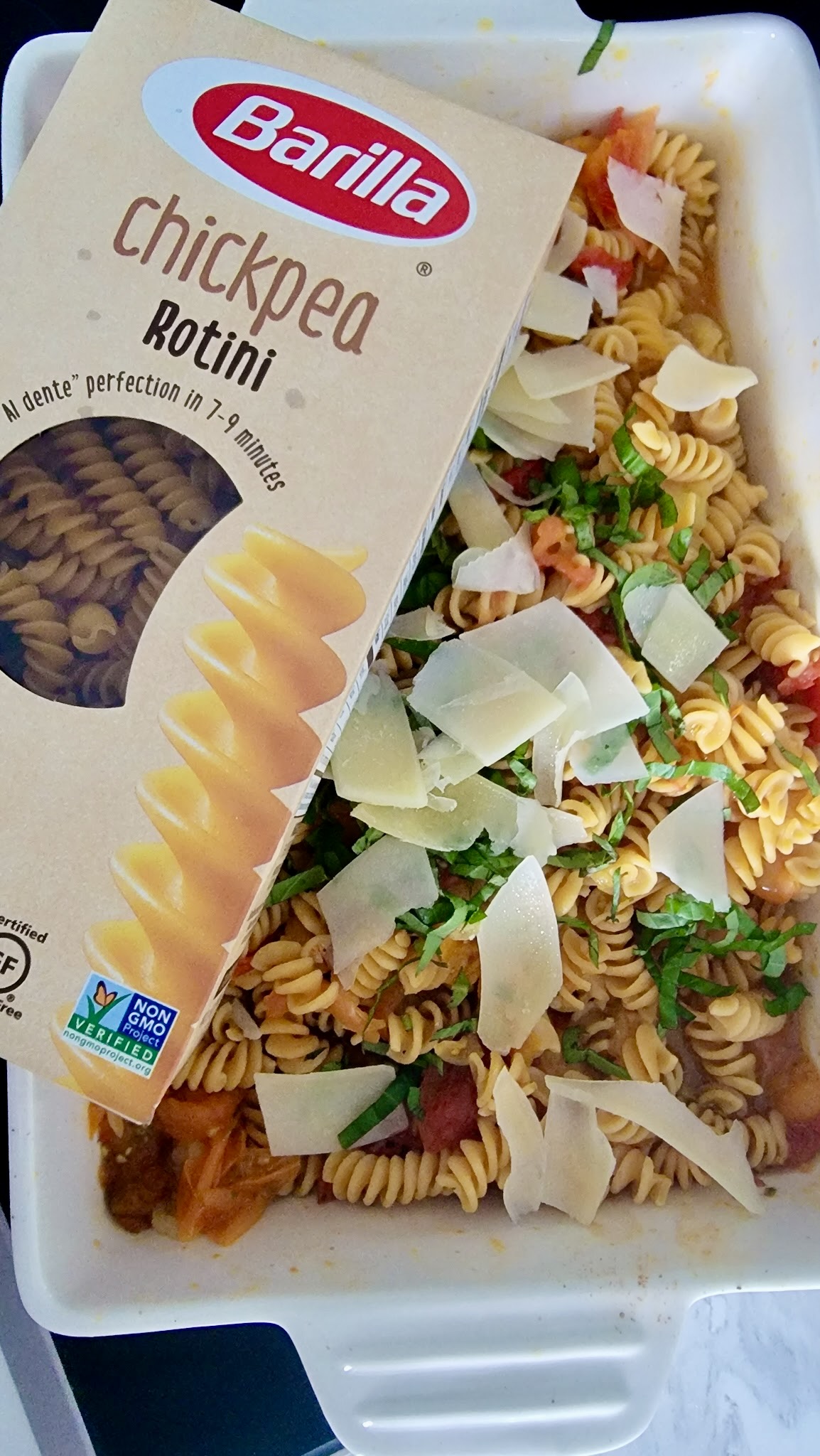 Combine your pasta and smashed roasted tomatoes. Then top with some herbs like fresh basil and cheese of your choice. I love using shaved parmesan but anything works!
Enjoy your protein packed pasta dish!
So, what's the verdict?
Barilla® Chickpea Rotini was a hit in our house! It's perfect for busy weeknight meals. If you are looking to save on cooking time without sacrificing nutrition, you'll want to look for this pasta during your next shopping trip! The pasta tastes great with a variety of toppings and you'll get loads of protein from both the chickpeas as well as whatever other topping you choose to add to it! It's really perfect for family dinners. Barilla® Chickpea Rotini can be found at Target so give this pasta a try and let me know what your favorite way to enjoy it is!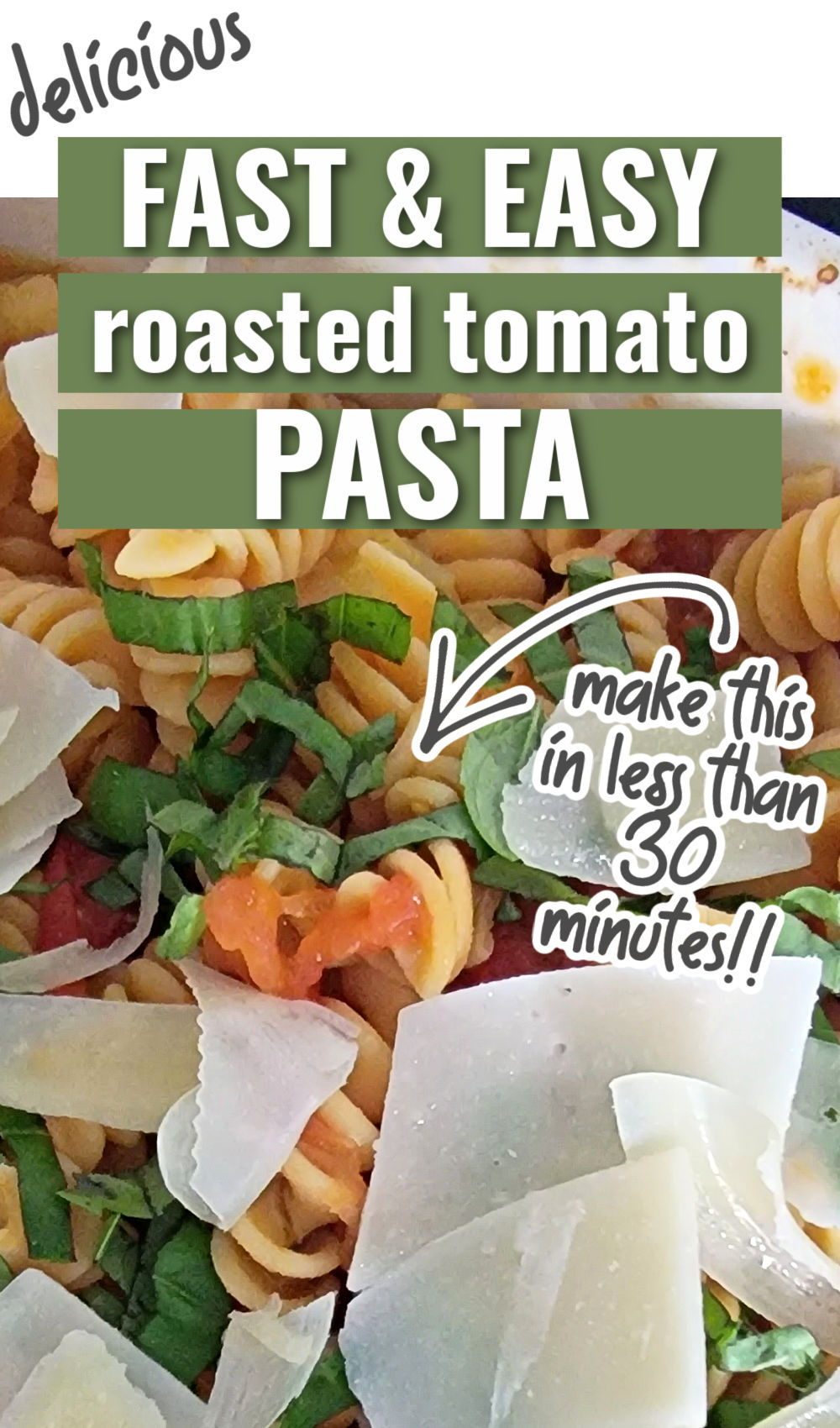 More Delicious Recipes