Weeknight Dinner Recipes for Picky Eaters
Post may include affiliate links. We may earn a fee if you use them at no cost to you. Disclosure.
If you're on the struggle bus and out of ideas when it comes to quick weeknight dinner recipes for your picky eaters, you're in luck. I've discovered a really cool way to get the kids excited about dinner, even if they're super picky eaters!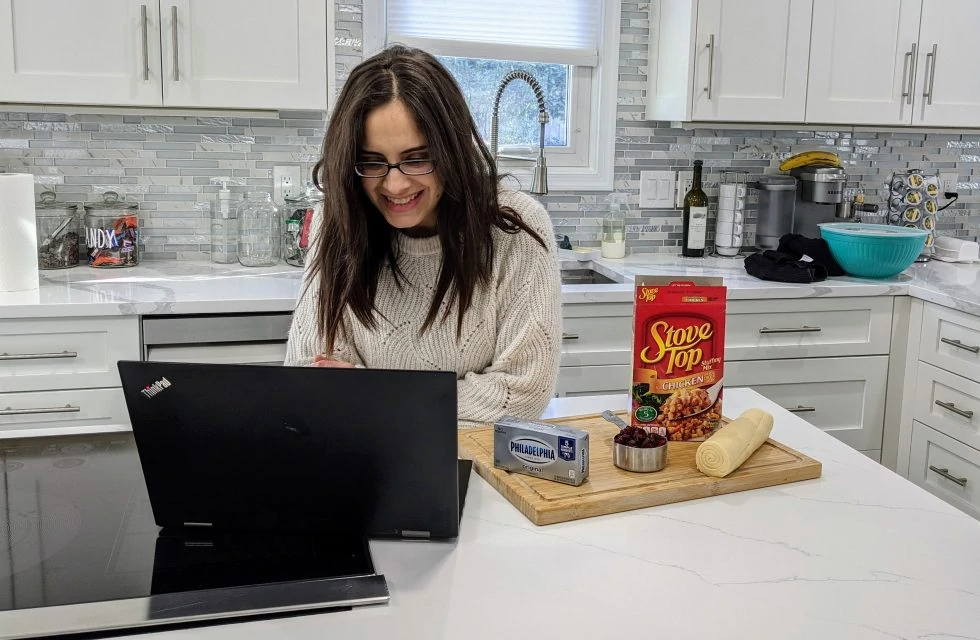 Because let's face it… After a long day of work and parenting, the last thing that we want is to cook a meal that no one is going to want to eat. It's frustrating for sure, but it doesn't have to be the norm in your household any longer.
In fact, I'm about to show you how I've successfully turned the "no's" of dinner woes into bonding moments as a family! And that's what you'll be able to do too after reading this post!
Thank you to Kraft Heinz for inspiring and sponsoring this post!
Dinner time is sacred in our house. We always eat it together and I want us to have a great meal together eating food that we all love.
Say goodbye to the dinners that don't get eaten , the tears and frustration, and the wasted food and get ready to fall in love with these kid-friendly meals that even your picky eaters will love!
First things first…
Why is eating together as a family so important?
Before I show you how I've turned deciding on what to eat for dinner into a fun family experience, let's talk about why it's so important to eat together as a family first (and trust me – getting a dinner everyone will love is key to eating as a family!)
For my household, it's a mindset that I find extremely important. This is because we're all super busy with so many different things throughout the day that if we don't come together at dinner, there's a chance that we just might continue to drift apart.
If kids won't open up to you and talk as little kids, they definitely won't as teenagers and adults… when they need to communicate with you the most. Bigger kids have bigger challenges and it's important to develop that open line of communication early. Meals are the perfect way to do that!
Dinnertime is a way to reconnect around the table. It's a simple way to enjoy wonderful foods and flavors and listen to the highlights of the day.
Not only are family meals a tradition that we do every night in our household, but it's actually a positive and uplifting experience as well. There's nothing quite like hearing the giggles from the kids as they're telling about their day and staring across the table at your little ones.
We also use this time to talk about the week ahead, plan out our activities, and just slow down and enjoy the moment.
For us, family meals are an absolute must and a way to find balance and comfort daily.
How do mealtimes together promote more bonding and communication?
I always find it amazing that dinner time opens up conversations. Maybe it's the fact that we're comforted by the food and company and that is what creates an atmosphere full of bonding around the table.
When you take the time to slow down, you're taking the time to show love, appreciation, and commitment to your family in a way that everyone is going to remember and cherish forever. When you're busy, it means even more that you're slowing down to spend that special time with your kids. Deep down they know that!
So now that we know the importance of family mealtime, let's get down to how I've cracked the code on finding recipes for picky eaters that they're excited to eat!
Easy Weeknight Dinner Recipes for Picky Eaters
So, are you ready to know how we now find tons of easy weeknight meals that are also perfect for picky eaters? I discovered the site My Food and Family! Click the link – this is one site that you need to bookmark ASAP!
It's packed full of kid friendly meals and the best part is that it also has tons of recipes with hidden veggies!
When I'm having a busy day, I know without a doubt I can go to this recipe site and find an easy to follow recipe that EVERYONE in the family will love.
When I'm looking for weeknight dinner ideas, or even planning ahead and looking for kid friendly recipes so that I can meal plan and order groceries, I pull up the website. Then the kids and I browse the recipe until we find one or more that we like! They have so many kid friendly recipes that we always find a bunch of options!
Since they are part of the recipe selection, they are always excited to try it out! They often want to help cook it too which I think is a great learning experience!
If you need a little boost to get you started, here are two of the recipes that we made, and the kids absolutely LOVED.
The My Food and Family site has so many Stove Top Stuffing recipe ideas! It's a great way to make meals quickly!
I love how this Cream Cheese Pinwheels recipe is an "almost homemade" type recipe so that you can make it more easily, quickly, and need fewer ingredients! It's a great trick for making homemade comfort food in less time!
And I can assure you that the kids will LOVE the sweetness of this recipe with the hearty pastry texture too. It also takes just 4 easy ingredients to make as well!
I think their favorite part was rolling the dough so be ready for that!
And here's a tip! Chill the rolled up pastry before cutting it into slices and baking it! This helps it keep it's round shape better while cutting!
Add this dish to the top of your kid-friendly recipes. I'm not above hiding veggies in our meals at all and I was so happy with how this simple recipe turned out. Even though my kids helped pick out this recipe, they never seem to look at the ingredients – just the photos! So they had no idea that it had hidden veggies!
This recipe is basically a vegetable recipe for kids! Potatoes, carrots, onions, beans – plus some spices, cheese and cream cheese!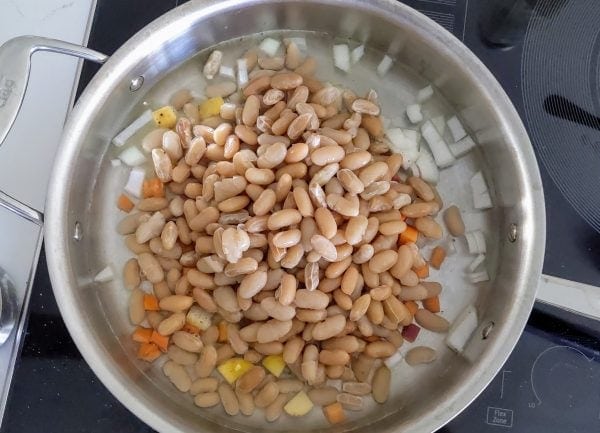 The added cheeses really take this flavor over the top! The cream cheese saves you lots of steps (over the typical Gratin) and makes it oh-so-smooth! And the beans make it protein packed! This recipe is such a simple way to hide vegetables for picky eaters!
And here's a tip! The recipe calls for thinly sliced potatoes which can be tough if you don't own a mandolin or food processor. Not a problem! Using tator tots works too! You'll just need to cook it a bit longer.
What's next?
Now that you know my "secret" of how I find easy meals that even the pickiest eaters love, there's no reason that you can't use this for your own home, too!
This site has a VAST recipe collection and you're going to be amazed at how much easier weeknight dinners are going to be in your home!
Just go to myfoodandfamily.com and scroll through the options with your kids! Let them pick out dinner and they will be excited to eat it – you'll be thrilled with how easy and fast it is to make and how willing your kids will be to eat it!
Do you have any other tips to share for getting the picky eaters in your house to eat?