Gifts for the crafter who has everything
Post may include affiliate links. We may earn a fee if you use them at no cost to you. Disclosure.
Check out these great gifts for paper crafters! This list is full of the perfect gifts for craft room, crafting and creative spaces. That's what makes this the best gifts for the crafter who has everything!
Whether you're looking for a gift for the holiday season, a birthday, or just because… now is the perfect time to find the perfect gift. Luckily I've gathered up some of the best gifts for crafters that I know they're going to love.
If you're looking for a great gift for a crafty person, you're in the right place. You're sure to find an awesome idea or two, I know it!
Gifts for the crafter who has everything
When it comes to choosing a gift for craft makers, don't get overwhelmed.
What I love about these gifts for Cricut makers is that the variety is some of the best! Crafty people will be so pumped to get anything off this holiday gift list!
Gifts for the crafter who has everything
Are you looking for the perfect gift for the crafty person in your life? Check out these awesome options - and have fun doing so! This gift guide has the best gifts for the crafter who has everything!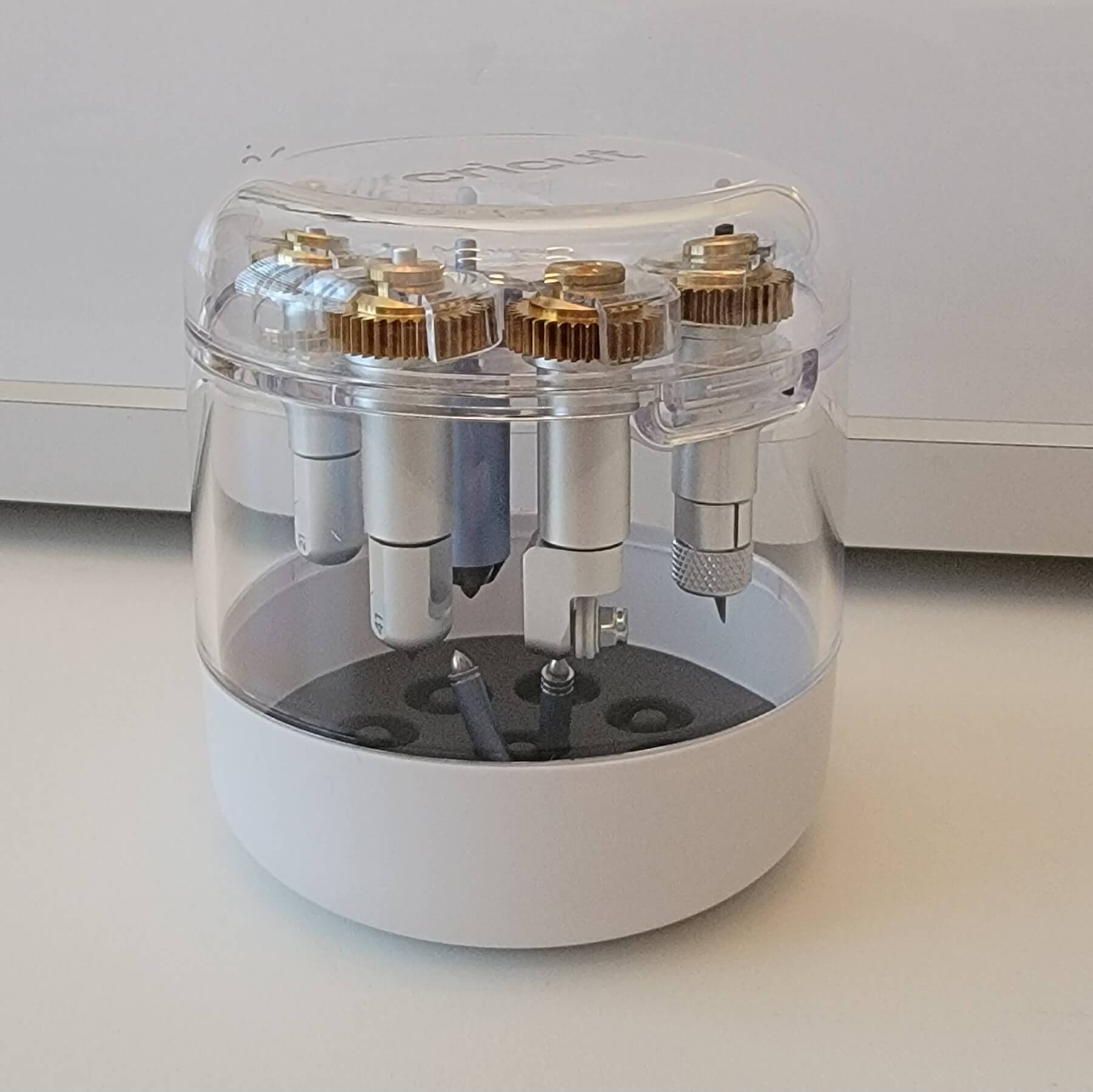 This is literally one of the best ways to keep everything organized! Store tons of Cricut blades including the quick swap pieces in one easy to organize space! It's especially useful for people who like to make projects where they need to change the blades during the project! I just got this recently and cannot believe that I waited so long! I'm obsessed (and that's why it's #1 on my list!)
Hot glue guns are a must for most crafting projects and this cordless hot glue gun is the upgrade you or your crafting friend needs! Don't worry about knocking over your project with the cord or needing to be near an outlet! Just press the button to turn it on and go! Plus it holds a charge for a while and can still function while charging in a pinch! I absolutely love using mine - especially when making paper flowers!
Most people don't have this, but almost everyone wants it! With this "blade" you can deboss paper and leave gorgous designs on any paper! It's especially amazing for card making. If you know a Cricut crafter there's a good chance they don't even know about this blade but would LOVE it! The first time I used it my kids were floored. They thought I had purchased the paper alerady debossed and they're used to me making everything myself! They couldn't believe how gorgeous it was!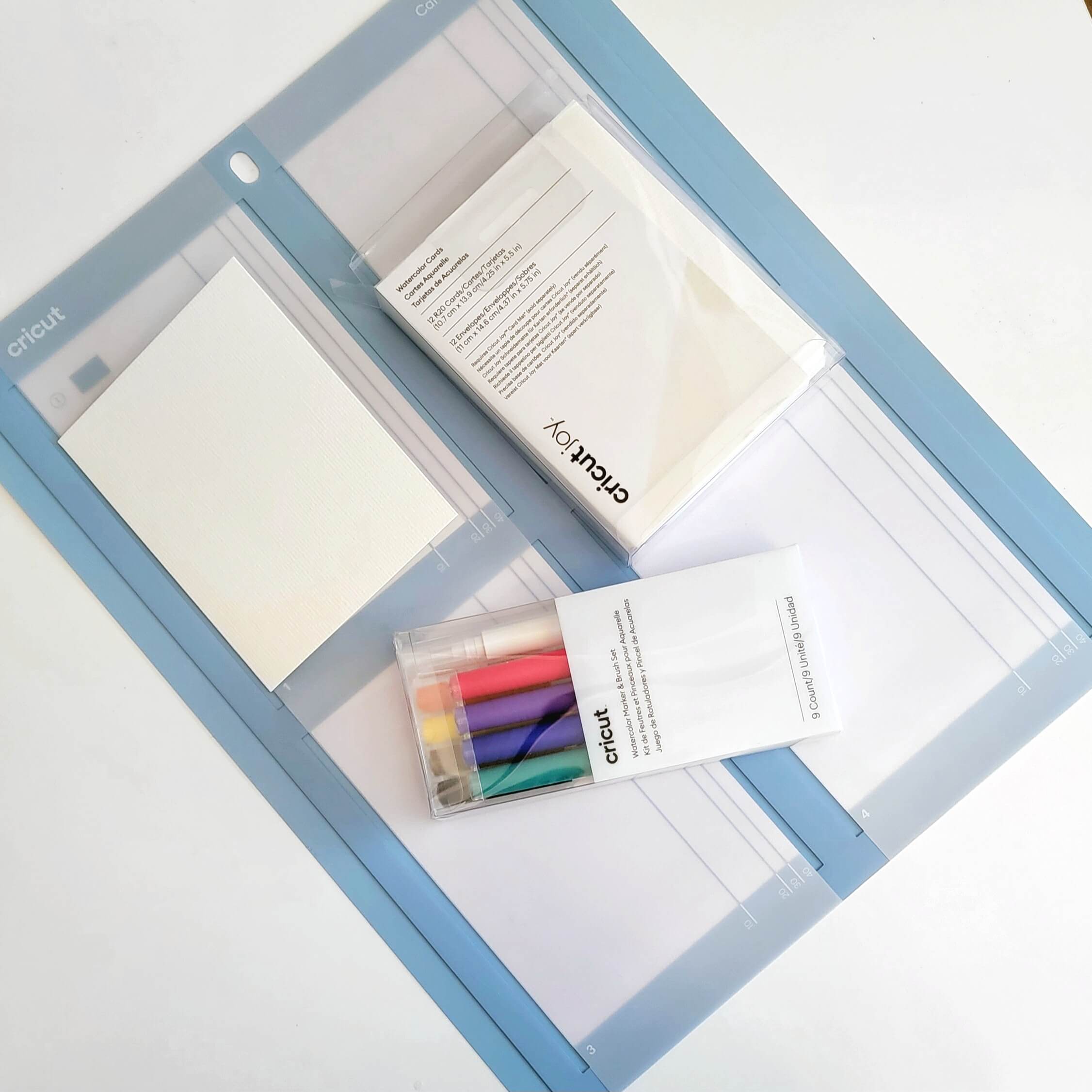 Making gorgeous hand painted cards has never been easier than with this watercolor and card mat bundle! This makes the perfect gift idea for paper crafters because the Cricut Machine will do the hard work and draw with the watercolor markers allowing your to put the finishing touches after making it truly unique but super easy! Perfect for ANY cricut crafter!
I've got THREE! Need I say more? For crafters or even just moms with kids who love art - this is a must have and you can never have too many! Helps keep paper nice and flat, easy to find and within reach!
Photo Credit: Amazon.com
While you can definitely clean your mats (and I've shown how to do that on my TikTok!), they do eventually need to be replaced. Plus when you're making lots of stuff it can be so much faster if you have multiple mats. For this reason... I strongly feel like you can never have too many of these! So when in doubt, get your crafty friend more of these! He or she will be grateful!
Photo Credit: www.createroom.com
This might seem surprising for a Crafty gift guide list but it's an amazing gift for the crafter who has everything! Crafting can be such a relaxing and enjoyable experience and being able to fill your space with relaxing, energizing, or clean scents can really make the crafting experience so much more enjoyable!
Photo Credit: www.theanalyticalmommy.com
This is an amazing gift for anyone who loves their Cricut! Every 3 months, they'd get a $10 coupon that includes free shipping for cricut.com purchases, plus 10% off everyday savings! Plus they'll get access to 700+ fonts, 250,000+ images, 1000+ projects etc!
When weeding it can be so tough to convenient all those little pieces of vinyl! This ring is such an inexpensive and convenient solution to that problem! GEt this for any friend who loves to craft with vinyl! If they have a Cricut machine, chances are that they will love this!
You can never have too much vinyl for all those projects! Your craft friend will absolutely love this! They'll get 40 Adhesive Vinyl (Matte & Glossy) + 10 Transfer Tapes, 1 Scraper!
Use these as a great way to make signs, decorations, and more! Your crafty friend will absolutely love these and there are so many things they can make with them! It includes 12-12 Inch Unfinished Wood Rounds Wooden Cutouts for Crafts, Door Hanger, Door Design, and Wood Burning!
Every crafter needs to have this for all their mini projects! Having one of these is amazing even if they already have a bigger heat press because you can do so many unique things with a small one! It's great for Pressing Small Objects like Shoes, Stuffed Animals, Hats etc.! It has 3 Heat Settings & a Precision Tip!
Give the gift of fine point pens that are perfect for cards, writing, and more! You'll be able to have your Cricut draw just about anything with these pens!
Comes with 0.4mm Fine Tip Pens to Write, Draw & Color, Create cards & invites, artwork, and so much more, Use with Cricut Maker and Explore Cutting Machines, Comes with 30 Assorted Colored Pens
Not many people have a carrying case for their Cricut but most could use one! This is why this is a perfect gift!
Since transfer tape is used all the time, giving the gift of never running out is perfect.
Did you find any great gift ideas on this list? I can't wait to hear what you choose – and what their reaction was!
The holiday season can be full of great deals and ideas, so make sure to do your research on items and make a plan.
Just in case you have questions about anything that I own, reach out! I'm happy to talk and help you out in any way that I can!
FREE GIFT! When you use my code to buy a Dreambox, you'll get my Dreambox Organization Hacks & Guide, Dreambox Planning Workbook for FREE! To get these gifts just use code CREATEMOM and then email me your Create Room order number!
Just remember to have fun this holiday season – and shop with a purpose! These gifts for a crafty person will make their holiday dreams come true!
Share this post!